Kristina Glinoga
Female butchers are few and far between, but a woman of color working in the even smaller field of whole animal butchery is incredibly rare. Enter Seattle's Kristina Glinoga of Butchery 101.  Kristina serves up sustainable and delicious cuts of meat raised from Washington's best terroir, helping people shop for meat in a way that supports a healthy local food economy. Watch why Seattle is the perfect place for her to thrive and set an example for more women like her in this episode of Uncharted: Seattle.
This series was produced in collaboration with Tastemade.
---
UNCHARTED: SEATTLE PODCAST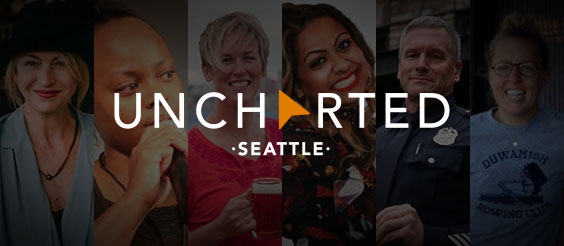 In this podcast, long-time Seattle entrepreneur Linda Dershang talks to some of Seattle's passionate creators about how they're making this city one to watch and changing the future of its culture for good. Listen to Uncharted: Seattle below or wherever you listen to podcasts.

HOST BIO
Linda Derschang is the CEO of The Derschang Group in Seattle, Washington which owns 11 spots in the city for friends to get together including Linda's Tavern, Oddfellows, Smith and King's Hardware.
---