Edouardo Jordan
In 2018, Edouardo Jordan won two James Beard awards: Best Chef Northwest (Salare) and America's Best New Restaurant (Junebaby). The first African American chef to win Best New Restaurant, Edouardo is celebrating the breadth of Southern cuisine and showing the world it can be both high-brow and low brow at the same time.
Enjoy Uncharted: Seattle.
This series was produced in collaboration with Tastemade.
---
UNCHARTED: SEATTLE PODCAST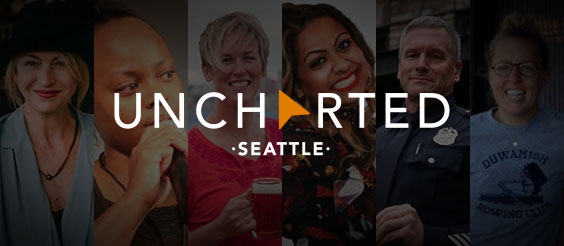 In this podcast, long-time Seattle entrepreneur Linda Dershang talks to some of Seattle's passionate creators about how they're making this city one to watch and changing the future of its culture for good. Listen to Uncharted: Seattle below or wherever you listen to podcasts.

HOST BIO
Linda Derschang is the CEO of The Derschang Group in Seattle, Washington which owns 11 spots in the city for friends to get together including Linda's Tavern, Oddfellows, Smith and King's Hardware.
---