Chong the Nomad
Alda Agustiano, aka CHONG THE NOMAD, is a multi-instrumentalist, DJ and producer who has been making music since her early teens. The release of her first EP, The Love Memo, was met with wide acclaim. But this queer, Asian American woman loves one thing more than anything: to make people dance. Feel what makes her move in this episode of Uncharted: Seattle.
This series was produced in collaboration with Tastemade.
---
UNCHARTED: SEATTLE PODCAST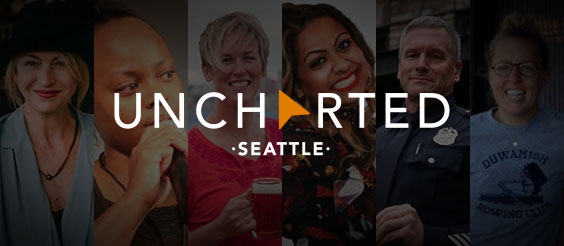 In this podcast, long-time Seattle entrepreneur Linda Dershang talks to some of Seattle's passionate creators about how they're making this city one to watch and changing the future of its culture for good. Listen to Uncharted: Seattle below or wherever you listen to podcasts.

HOST BIO
Linda Derschang is the CEO of The Derschang Group in Seattle, Washington which owns 11 spots in the city for friends to get together including Linda's Tavern, Oddfellows, Smith and King's Hardware.
---