Alicia Mullikin
Latina choreographer Alicia Mullikin found her place when she came to Seattle. Now, she's fueling that sense of belonging by motivating new generations of artists & dancers to embrace who they are, step into the spotlight, and expand diversity on Seattle's stages. In this episode of Uncharted: Seattle, watch how she is making moves (literally) and pushing Seattle's arts scene in a positive direction.
Enjoy Uncharted: Seattle.
This series was produced in collaboration with Tastemade.
---
UNCHARTED: SEATTLE PODCAST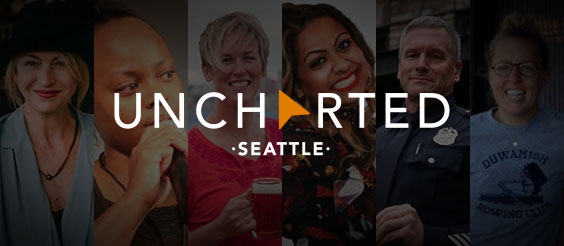 In this podcast, long-time Seattle entrepreneur Linda Dershang talks to some of Seattle's passionate creators about how they're making this city one to watch and changing the future of its culture for good. Listen to Uncharted: Seattle below or wherever you listen to podcasts.
HOST BIO
Linda Derschang is the CEO of The Derschang Group in Seattle, Washington which owns 11 spots in the city for friends to get together including Linda's Tavern, Oddfellows, Smith and King's Hardware.